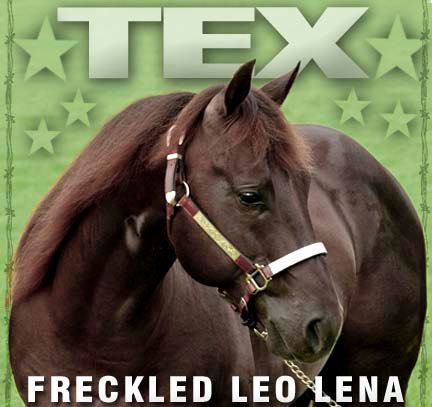 Breeding discounts available!

Registered Name: Freckled Leo Lena
Price: $0.00

Sire: Smart Little Lena
Dam: Freckled Leo Girl
Height: 14.2
Sex: Stallion
Age: 14
Color: Chestnut

Contact: Felicia Mancuso
Location: CHAPPELL HILL
Phone: 7132482937
Cell: 7132482937
Email: mancuso76@gmail.com

Book your mare by 1/31/2018 for this DISCOUNTED BREEDING FEE of $1,250 which INCLUDES the Stallion Chute Fee..(shipping charges additional). If you have a mare with performance records/earnings and/or producer of recorded earners, contact us for potential additional discounts. Multiple mare discounts available too. Contact us directly for more information! Freckled Leo Lena is athletic, strong, HUGE stop, quick, turn around on a dime, take off like a rocket AND a fantastic disposition. He is passing these attributes to his foals who are very trainable and athletic and already winning money in cutting, roping & sorting. Welcoming mares of all performance disciplines and currently there are foals in training for barrel racing, cutting, reined cowhorse team roping & calf roping. Freckled Leo Lena is a great cross enhancing power and speed with a strong build and great mind. "Like" Freckled Leo Lena on Facebook and visit his website at www.freckledleolena.com or call us for more information. 713-248-2937
Cooled & frozen semen available for shipment. US, Canada & Australia (frozen only for AU) Standing in Brenham, Texas. Standard breeding fee is $2,000 ($500 stallion chute fee & shipping additional). Great deal at $1,250, including stallion chute fee, if booked by 3/31/2017!!!