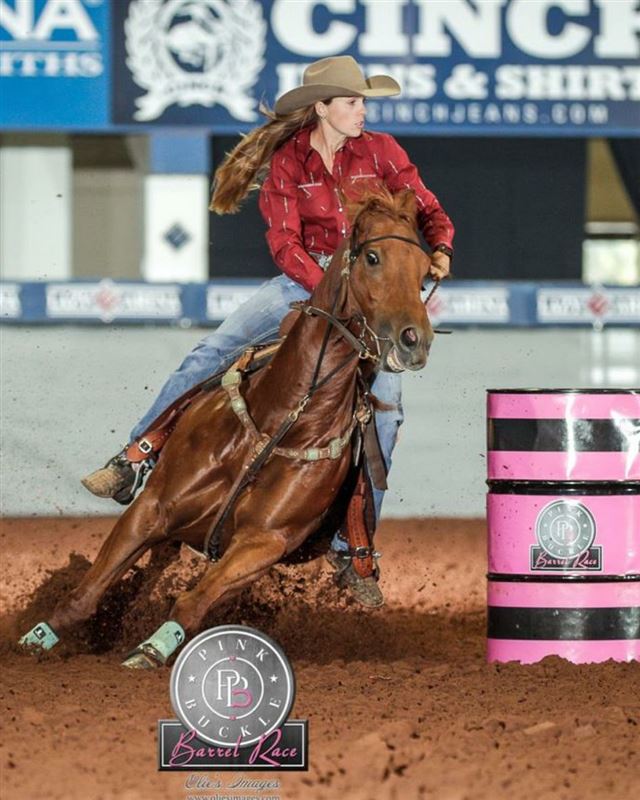 Registered Name: Streakin Silkysmooth
Price: $40,000.00

Sire: A Smooth Guy
Dam: Marks Soft Tears
Height: N/A
Sex: Mare
Age: 7
Color: Sorrel

Contact: Ceri McCaffery
Location: Wayne
Phone: 4059968541
Email: cerimccaffery@gmail.com

Rae is pink Buckle Eligible and a known daughter of A Smooth Guy. She made the 1D finals in OKC at the Summer Shootout with 800+ entered. She has multiple 1D earnings at large barrel races and jackpots. Rae has rodeo experience in both slacks and perfs. She is all business in the arena and great to be around. She does not need worked at home just enter and go. She is sound in shape and ready to go. Rae is one in a million that you can go win on.